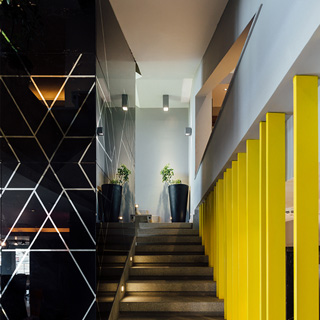 Glass Paint
With the ever increasing demand for back painted glass now is the time to look at our Paintcote® system.
Paintcote® is a 2-part acrylic resin system giving the end user the ability to mix an infinite range of colours in house to keep up with the ever-demanding customers.
Paintcote® has been exhaustingly tested for adhesion & UV stability and comes with a 10-year standard guarantee.
24 pigments can achieve any RAL, Pantone, British Standards, NCS and all leading paint brands. In addition, our own Swatch Box system with many more colours to choose from.
Paintcote® comes with three different silvers giving the user the ability to achieve different metallic finishes, which are becoming more and more popular.
Paintcote® also comes with a range of special effects, including mirror, intense sparkle, pearl essence, marble and granite.
For the smaller end user we can supply pre-mixed colours. Simply add the two parts together then Paintcote® is ready to spray.
For the larger end user we recommend the Multicolour Station that keeps the 24 pigments constantly mixed ready to weigh out formulations.
Alternatively, for speed and accuracy we recommend the Hero fully automatic dispensing machine. Rather than pouring pigments by hand, the Hero will dispense pigments accurately and quickly. Saving time and pigment as the Hero dispenser can accurately pour smaller quantities so not wasting pigment when producing glass samples.
Hero PDF